REQUEST A CALLBACK
SOLAR

INVERTER
WHAT IS A SOLAR INVERTER?
Solar inverter converts DC Current into AC Current (vice-versa) that can power a home or a commercial property where a solar system is installed.
HOW DO SOLAR INVERTERS WORK?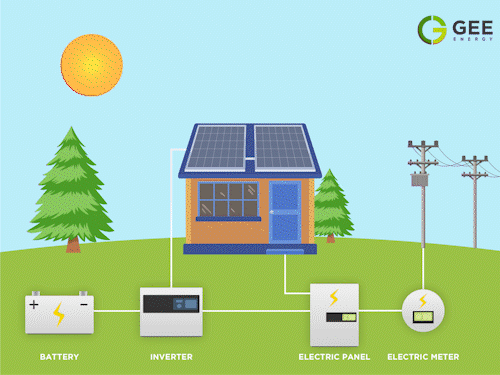 With a central or 'string' inverter, DC electricity is generated by solar panels and fed into the inverter. It then flips or "inverts" this power into AC electricity so it can be used to power your home.
The inverter also controls the voltage of the solar system to extract maximum power available (referred to as "maximum power point tracking" or MPPT) and allows one to monitor the solar system's performance.
BENEFITS OF SOLAR INVERTERS