REQUEST A CALLBACK
SOLAR

PANELS
WHAT ARE SOLAR PANELS?
Solar panels or PV panels are a collection of solar cells which are responsible for converting sunlight into electricity that can power any establishment, be it a home or a business.
HOW DO SOLAR PANELS WORK?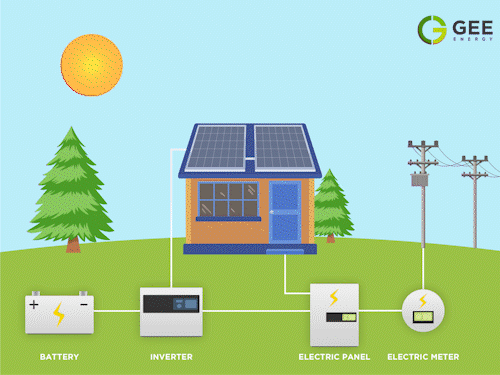 Solar cells in a panel absorb available sunlight and convert it into electricity via the photovoltaic effect, i.e., electrical current generated by a material following exposure to light.
The direct current (DC) generated is transferred to an inverter to be converted into alternating current (AC) to be used for fulfilling your power needs.