Meet Our

At GEE , we have assembled a strong and diverse team that are passionate about energy!
SIGN UP
FREE QUOTE
Team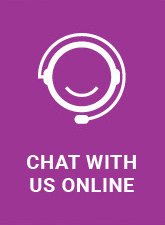 Chief Executive Officer
With over 20 years in senior leadership roles, Matt has extensive experience in the energy industry, leading teams across renewable, retail and network businesses. Matt has a wide breadth of experience in the Australian energy market and brings deep industry knowledge and technical capability to GEE Energy.
Product & Pricing Manager
Peter has 14 years of senior experience in a variety of roles across both retail electricity and solar in a tier 1 energy retailer. He has an in-depth knowledge of both traditional energy products and emerging energy solutions, and heads up GEE Energy's new products team.
Field Sales Manager
Yuvraj is an experienced professional with over 12 years in leadership roles within the energy sector. He has led both retail energy and solar sales teams at GEE and focuses on providing sustainable and cost-effective energy solutions to commercial and residential customers.
Telesales Manager
Sara has 13 years of experience in telesales, client engagement, and customer service. Her strong customer service skills, outgoing personality and her natural ease in building great rapport has made Sara a favourite with customers and the team alike.
National Sales Manager
Vihar has 12 years of experience in both the retail electricity and the commercial solar sectors. With a passion in helping customers reduce their energy costs, Vihar has developed sales strategies that have led GEE Energy to become one of the fastest growing solar companies in Australia.
Strategy & Support Manager
Bilal has over 12 years of international senior experience in the engineering and construction sector. He has overseen the development and implementation of large-scale change management projects and organisational development plans in multinational corporations.
Administration Supervisor
Susana been working in the solar and energy industry in Australia for the last 3 years. Her attention to detail, friendly customer service and strong work ethic make her the perfect conduit between internal and external stakeholders.
Commercial Manager
Branimir has extensive experience in infrastructure and energy businesses and has worked across several jurisdictions in Australia. He has applied skills in decision support, economic regulation, and developing commercial and financial strategies to assist organisations achieve their investment objectives.
Free Quote
Please fill out the form below and one of our team members will get back to you.